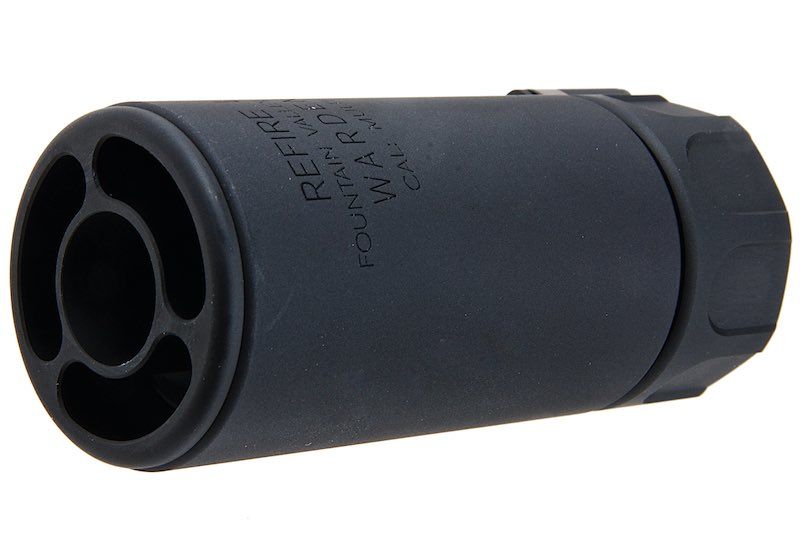 5KU Surefire Warden Style Tracer Unit with Muzzle Flash Simulator
Features
High quality material: Aluminium alloy shell with built-in USB charger. More durable and water-proof. It is the best friend to upgrade your silencer tracer and make airsoft bbs glow in dark.
Simulated spitfire flame mode
Supports & sustain trace function up to 35 PRS (2100 RPM).
This airsoft gun tracer supports green luminous bbs or water bombs.
Suitable for 14mm CCW (Neg.)
Mini & Portable: Built in lithium battery for USB charging cable. Fully charged battery would Last over to 2000 rounds.