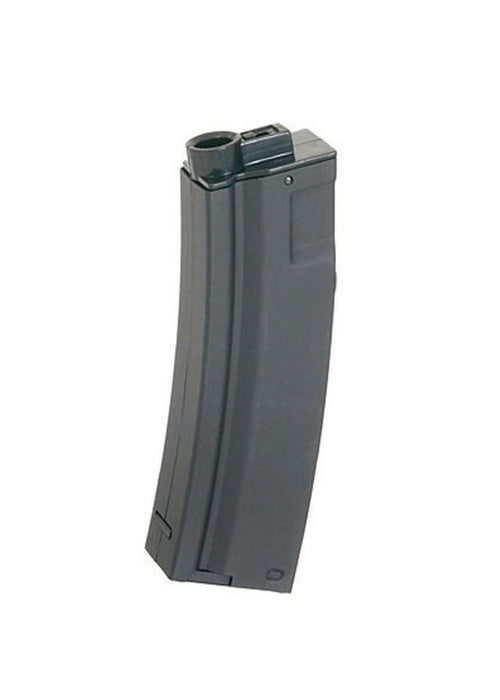 Cyma MP5 65 Rounds Mid-Cap Airsoft Magazine
These are the super compact MP5 mags found on MP5 snipers & MP5-K or PDW. Want a different look from the long banana clips? These mid-cap magazines are as real as it gets and feeds great! For those that wants to each shot to count.
A great magazine with higher capacity than standard Marui mid-cap for 1/2 the size! Much easier to carry than the standard size mags. Shorter for a unique look.
Application: For Tokyo Marui, Classic Army, ICS, ECHO 1, JG, Umarex, Galaxy and other compatible MP5 Series Airsoft AEG
Material: Metal 
Capacity: 65+5 Rounds