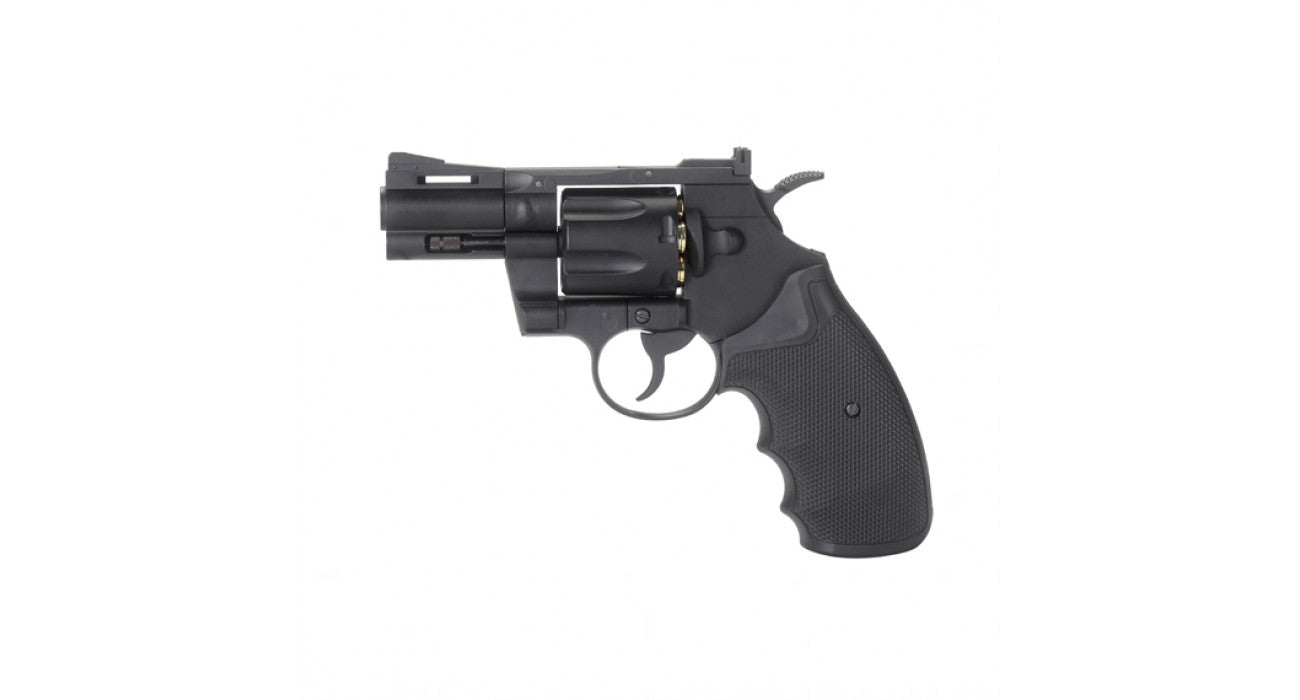 KWC 357 Magnum 2.5'' Gas Non-Blowback Airsoft Revolver
Features:
Comes with KWC laser marking.
Comes with metal outer barrel, body frame, cylinder and chamber.
Single-action or double-action fire mode.
Comes with a manual safety lever behind the hammer (which show "S" for safety, "Red" for open fire).
Comes with fixed front sight and adjustable rear sight.
Comes with 6 rounds of dummy bullet which can load 1 round of 6mm BB in each bullet so user can reload like the real revolver.
A Fast Reloader for the dummy round is included.
Store 1 pc of 12g CO2 Cartridge inside the hand grip.
Specifications:
Shooting Mode: Safety, Semi-Auto
Color: Black
Power Source: CO2 (12g CO2 Cartridge)
Magazine Capacity: 6 rounds
Material: Metal and plastic
Bullet type: 6mm BB
Power (Muzzle Velocity): Below 1.4 Joules
Manufacturer: KWC