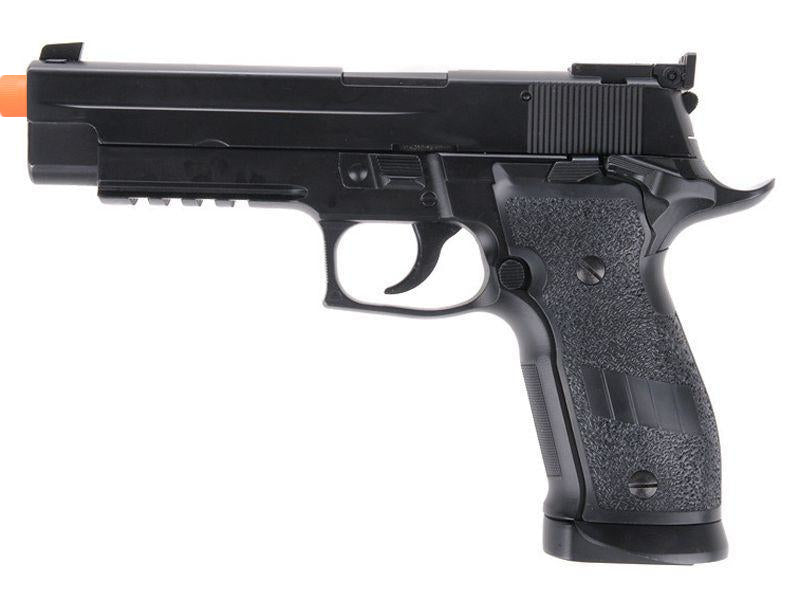 KWC P226-S5 Gas Blowback Airsoft Pistol
Product Description:
A p226 that doesn't quite look like the others, KWC has altered the design to give this pistol a custom flare to it. A very heavy and solid feeling pistol. Co2 provides a nice crisp kick. Use the rail to add an additional light or laser for additional awesomeness.

Features:

Product Specs:
Weight: 1150g
Velocity: 380-400fps /w 0.20g
Construction: Metal Slide, Metal Frame
Powered by: Co2 12g canisters
Fire modes: Semi, Safe
Magazine capacity: 22rd