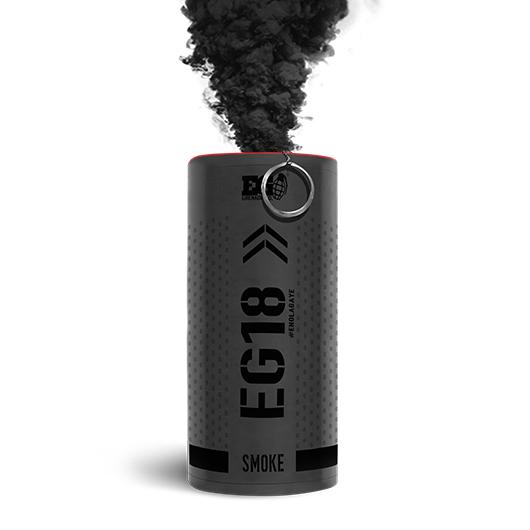 [Pre-Order] Enola Gaye EG18 Smoke Grenade - Bulk 50x
In Store only (No Shipping)
18+
Blurring the lines between products designed for the gaming industry and military. The EG18 is the step towards the M18 military smoke grenade offering a massive output from a single unit. The unit is not designed to deliver a massive smoke screen giving your team instant cover and the advantage when needed.
The White EG18 is an intensive white blanket that bellows upon demand. This unit has been designed to be the same dimensions as that of its military brother the M18 Smoke Grenade without the military price or heat output.
Fuse Delay: Approx 2 seconds
Effect: High Output White smoke – Single Vent
Effect Duration: Approximately 120 Seconds**
Ignition Type: Enola Gaye Wire Pull™
Composition: Weight 100 grams
Size: 55mm diameter x 112mm high
The bulk price for 50x smoke grenades is matching 38x units at its retail price. 
Contact us at Info@fightersystems.com or at +1 (450) 974-3077 for more details.