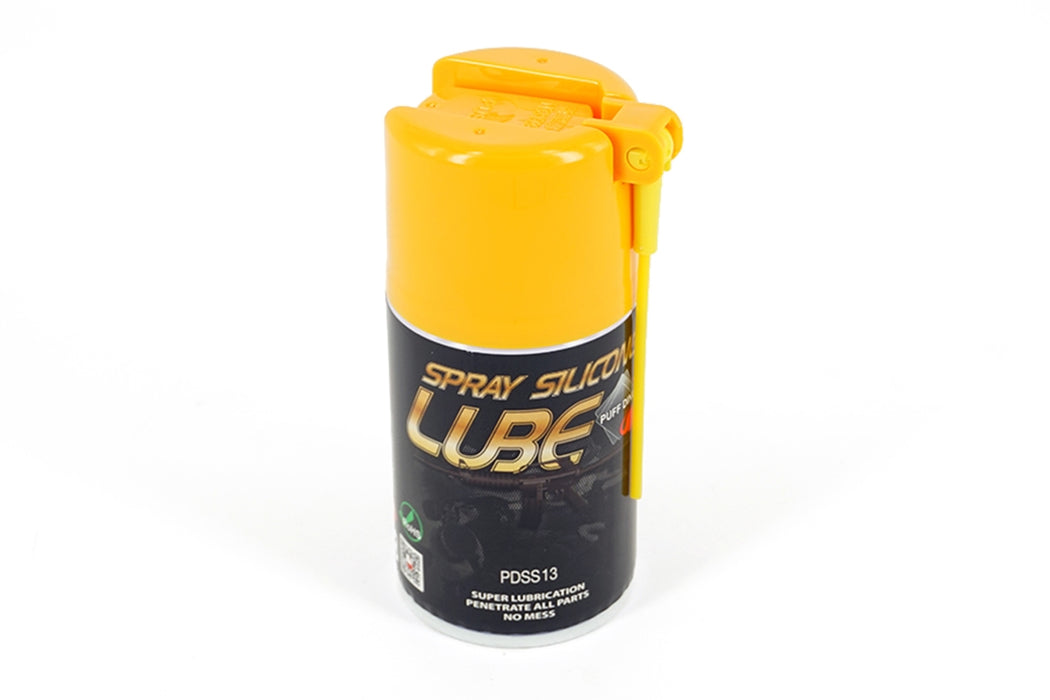 Puff Dino 120ml Silicone Oil Spray
With high viscosity silicone oil provides a superior lubrication for airsoft accessories. Without strong solvent that would not damage rubber, plastic or metal parts.

Volume: 130 ml

Ingredients: Silicone oil, Propellant, Perfume
How to use?
1. Pull up the tube to use in a precise lubrication or small area.
2. Pull down the tube to use in a large area.
3. Can be used upside down if necessary.

Features:
1. 5000 cps silicone oil, offers a super lubrication for the airsoft accessories.
2. High temperature resistant.
3. With the smart adjustable nozzle, can be penetrate into small gaps easily.
4. Small size, easy to carry and put on the tool box.
5. CFC free.