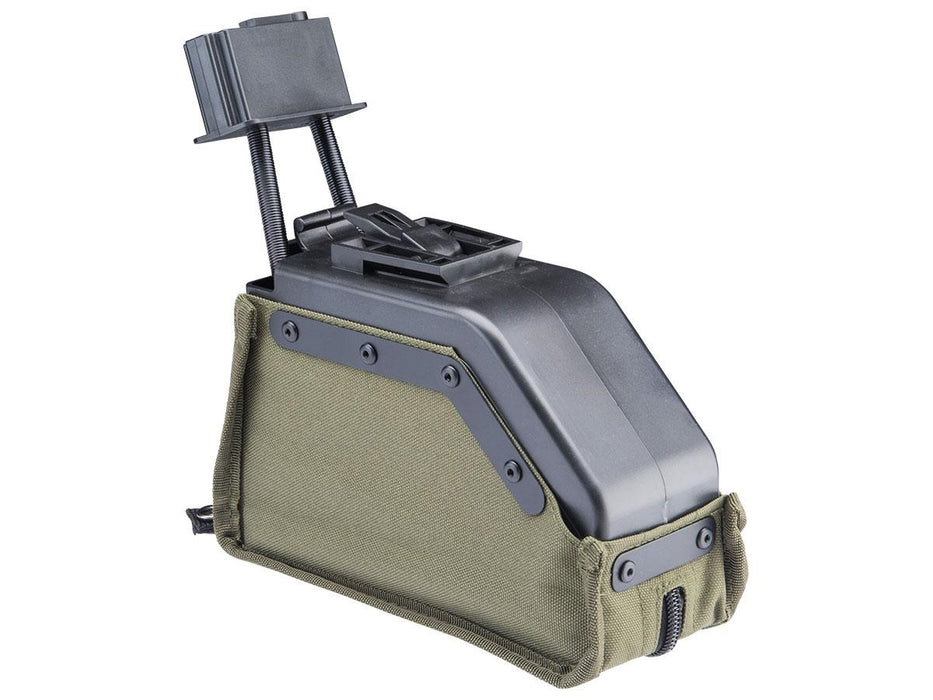 S&T M249 & MK46 2000 Rounds Hi-Cap Airsoft Drum Magazine
Features
Canvas covering gives it a more realistic appearance
2000 round capacity reduces reloads on the field
Auto-winding microphone detects when the gun is firing. Able to switch from OFF to AUTO to SOUND.
Compatibility: Raven Evolution, A&K, Classic Army, G&P, Cybergun, Matrix, Featherweight, and other compatible M249 / SAW Airsoft AEGs

Might need some modifications for a proper fit.