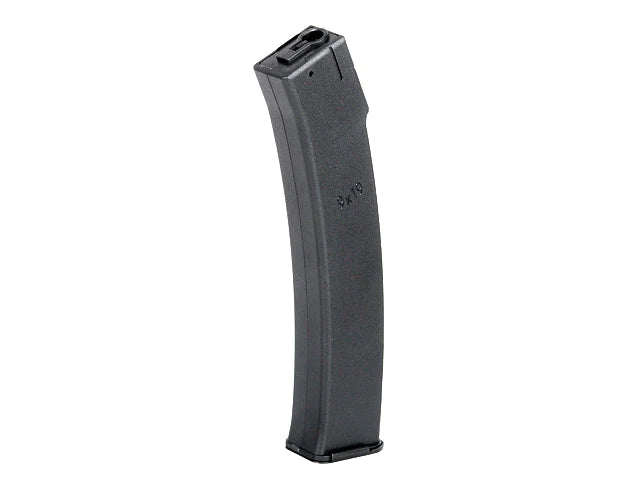 Arcturus PP19 30/95 Rounds Variable-Cap Airsoft Magazine
Features:
30-Round Real-Cap / 95-Round Mid-Cap mode switchable.

One button easy switch from mid-cap to real magazine capacity.

One piece magazine shell providing more durability.

Made of reinforced polymer.

Applied with high strength material providing high-quality external texture.

Special design of follower makes sure no BB left after the final shot.

Compatible with Arcturus PP-19 Vityaz submachine gun replica.