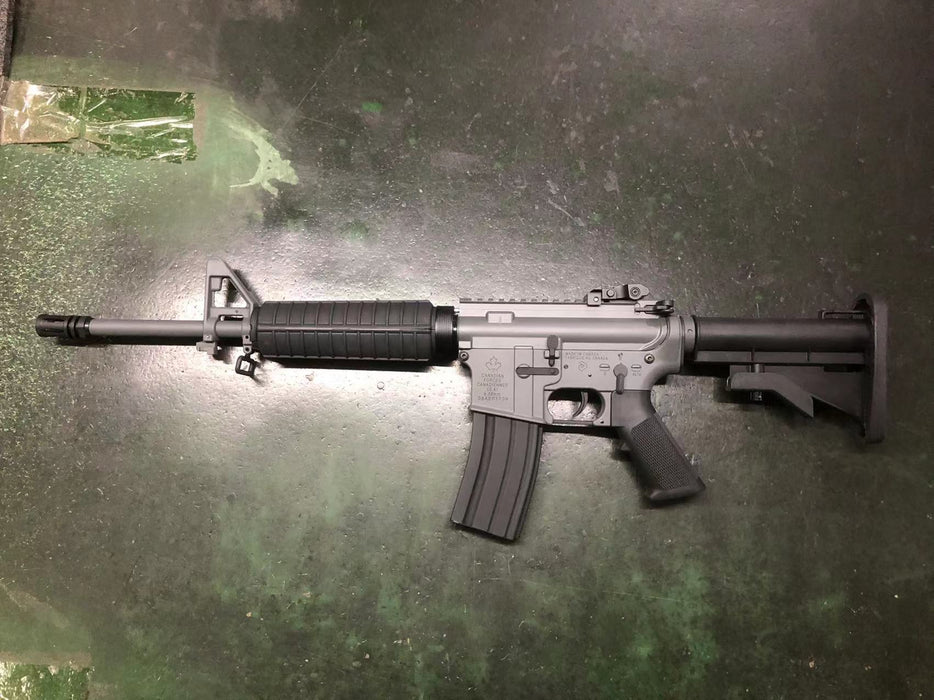 [PREORDER Oct. '23] E&C Canadian Armed Forces Diemaco C8A1 AEG Airsoft Gun
PREORDERS ARE OPEN RIGHT NOW WITH A 6% DISCOUNT UNTIL IN STOCK.

PLACE YOUR ORDER

NOW

AND SEND YOUR
EMT
AT THE SAME MOMENT.
IF PAID BY PAYPAL, SELECT THE 18$+tx FLAT FEE SHIPPING OR YOUR ORDER MIGHT BE CANCELLED DEPENDING ON YOUR POSTAL CODE.
PRODUCT SHOULD BE AVAILABLE LATE OCT. / BEGINNING NOV. '23.
ONLY FEW DOSENS AVAILABLE THROUGHOUT CANADA.


FOR AN ORDER CONTAINING 4x RIFLES OR MORE, THE UNIT PRICE WILL DROP AT 350.00$+tx EACH. SHIPPING FEES MAY APPLY. 


Features
Canadian Armed Forces C8A1 replica attention to detail with realistic markings
Steel-gray receiver finishing
Metal gearbox with 8mm bearing bushing
Rotary hoppup
True Quick spring change gearbox (No need to open the gun or gearbox)
350 rds hicap magazine included