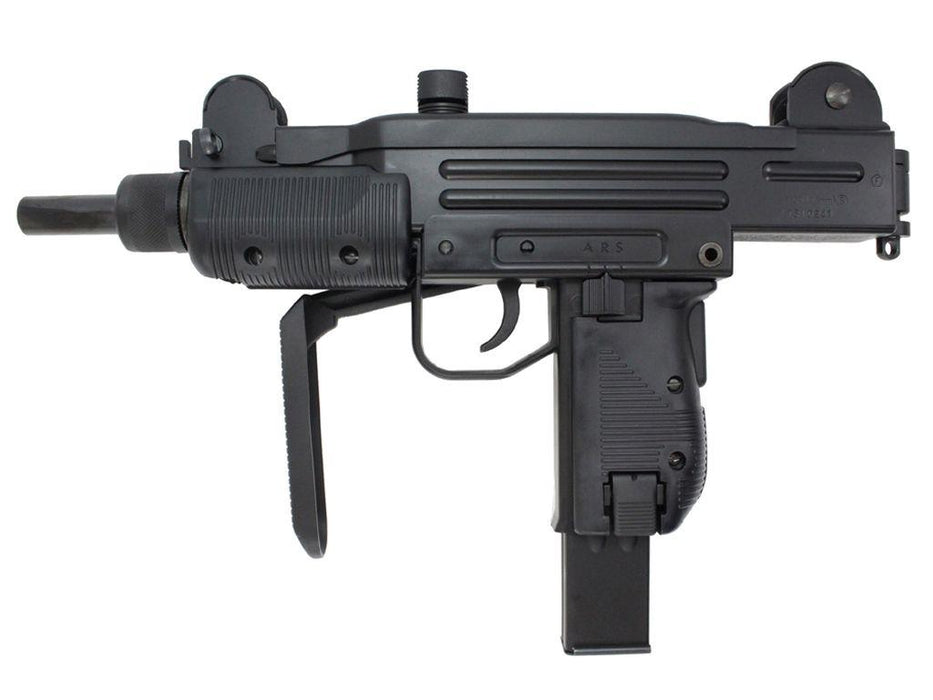 KWC UZI Gas Blowback Airsoft Gun
Product Description:
A great close quarters gas blowback unit. The magazine holds 39 rounds and can empty itself in mere seconds. Construction made of metal, there are plastic details on here such as the upper body, front and rear grips.
Features:
Muzzle velocity: 380-400fps /w 0.20g
Magazine Capacity: 39 rounds
Action: Gas Blowback
Fire modes: Safe, Semi, Automatic
Calibre: 6mm
Package Includes: gun itself, magazine, speed loader, allen key and manual.